COLD tissue machine
Your wedding reception center business, you want to attract customers, enhance the quality of their accents create a separate new style brings a new experience for our customers. To help customers more happy days of full and complete.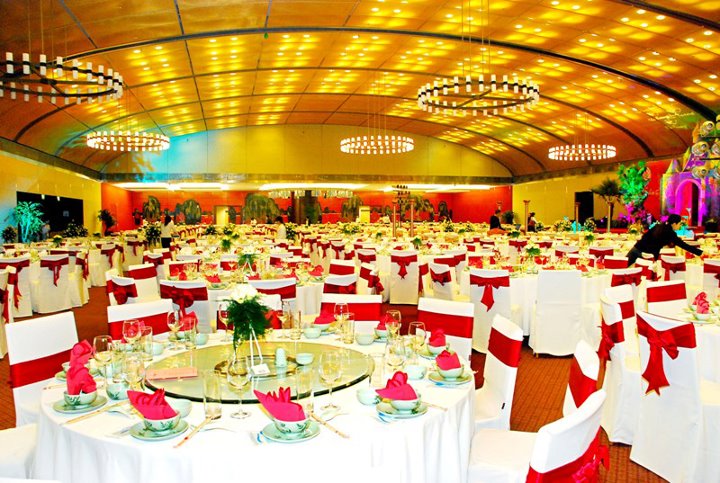 How to make a difference for your wedding reception center, how to choose the center's clients to organize their day so much fun in wedding reception center in the region.
Often in the wedding party guests enjoying lots of food and have to use a wet towel several times. So with just one cold towel is made available (marinated chemicals, not good quality towel) can not fully meet the needs of the guests cold towels.
You always want to find yourself one solution to fix, enhance service quality and contribute to attract customers and increase sales for wedding reception center.
COLD TOWEL MACHINE CENTER FOR WEDDING
Stemming from the fact that this company Doma Vina we would like to introduce to our customers cold towel machine products sterilized by ultraviolet and non-woven cloth Doma performance. With a tissue machine intelligence we give you just roll Doma performance nonwovens made from natural fibers of 70% in the machine and press a button in your area will be right off the hot towel, cold very soft, smooth foam was great and ultraviolet sterilization numbers as you like.
Currently DOMA VINA 3 series offers cold towels to you may choose, all models are imported directly from Korea on advanced technology.
Machine cold towel brand many believe DOMA is used for convenience, cost savings, better quality towels are made from non-woven fabric unsalted preservatives. Currently, the company has provided a lot of big clients such as Systems Pho 24, Lotteria, Hai Lua Restaurant, Glorious Wedding Hall, Rex Hotel .....
Interested customers can contact the company for advice (24/7)
For further information please contact: