Should use a wet paper towel kind
With the chaos of life and many of today's modern parents always choose the product wipes in the care of their children. But with the first information of major newspapers put on the harmful effects of preservatives on wet paper towels that consumer concern and confusion. Although no one can deny the convenience, wet cloths useful this again.
Convenient, affordable, easy to use is the indisputable advantages of this product line brings. Makes commodities wipes children become haunting for mothers child care.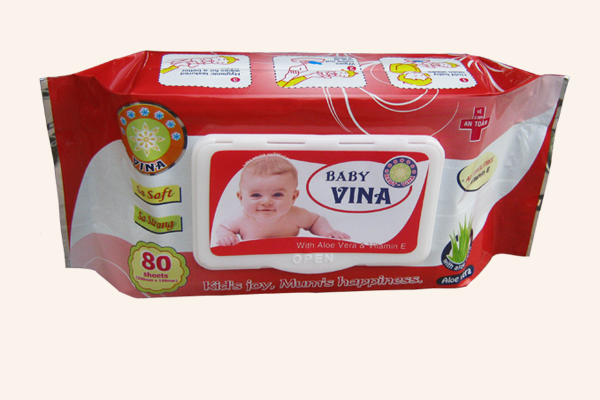 And to meet the needs of the current market has many vendors wet towel products, with many designs and types is quite different. Prices range from 20000-40000 VND / 1 box of 100 sheets of paper towel.
Do not abuse wipes
Experts recommend that mothers should be careful not to overdo wet paper towel. Dr. Nguyen Thanh Ha, an expert in the field of pediatrics, said every day, she receives dozens of cases of children with skin irritation, rash, or even slipped off the outer skin layer that causes driven by mothers using the wet paper towel to wipe, waterproof leather for children.
The report of the French consumer association (Que Choisir), 90% of paper towel products in this country contain potentially contain substances harmful to young children. Including products of many famous brands in France and many countries around the world such as Pampers, Nivea, MIXA, Carrefour ...
The main reason is due to the preservatives in wet towels cause. So experts recommend that mothers should consider and choose the products derived from the wet cloth woven natural fabric to protect the health of your baby and yourself the family
.